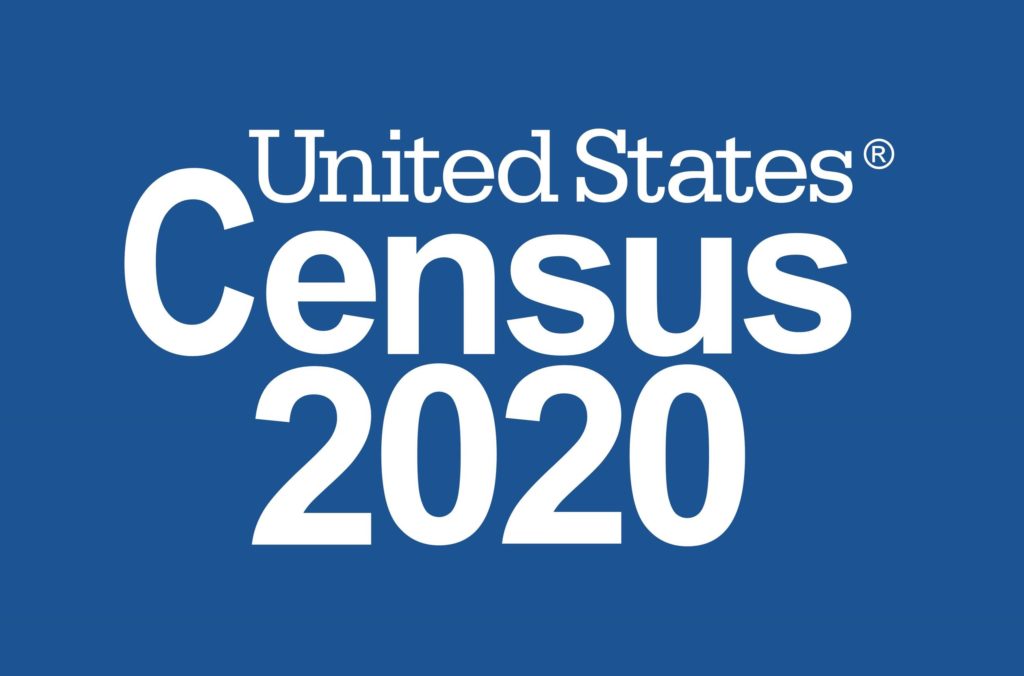 About:
In March 2020, residents across the United States will receive census material asking them to complete the 2020 Census survey. For the first time, online responses will be encouraged as the primary way to participate. You may also respond by phone or paper.
The Alleghany Highlands Regional Library is a partner in the 2020 Census Complete Count Committee. As a partner, it is our duty to encourage all residents to participate in responding to the ten question survey and aid in accomplishing that goal. The Library will provide computer and internet access, as well as staff to provide general assistance on accessing the US Census website.
For more information on the 2020 Census, visit www.census.gov
Timeline:

What is the Census?
The United States conducts a census every ten years. It is constitutionally required to count every person in the United States.
Why is the Census Important?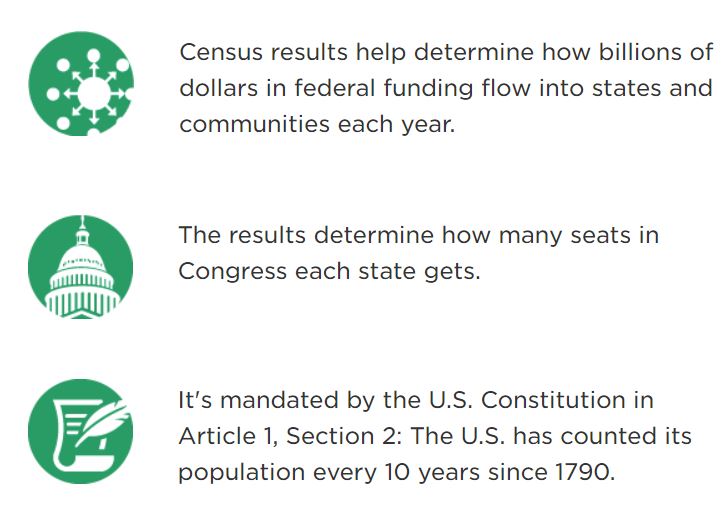 How is the Alleghany Highlands Regional Library helping the 2020 Census?
The Library is encouraging all residents to participate in the survey by:
 Providing information about the census.

 Providing computer access to complete the survey online.

Providing library staff to offer support in computer use and to help answer

questions.

Providing WiFi access for those residents who would like to use a

smartphone or tablet to submit surveys.

When Does the Census Start?
Most households will receive their census material in the mail starting in March.  The online and telephone response options will be available starting March 12th.
How Long Does it Take to Fill Out the Form?
The ten question survey should take about ten minutes, epending on how many people are in your household.
How Do I Participate Online?
Households will receive a packet of material by mail that contains an invitation letter and a ten question survey in March 2020. The letter will have a unique identification code called a Unique ID or User ID. Use that code to access the census online at home or visit the Alleghany Highlands Regional Library where a computer will be made available to you.
Do I Have to Participate Online?
No. Households have the option of responding to the questionnaire by telephone, paper, or online.
What Languages Will the Form Be Available In?
The online form and the telephone questionnaires will be available in English and twelve non-English languages. The paper form will be available in English and bilingual English-Spanish. Also, language guides will be available in American Sign  Language, Braille, large print, and Telecommunication Device for the Dear (TDD).
CAN I STILL RESPOND TO THE CENSUS IF I HAVE MISPLACED MY LETTER OF INVITATION WITH THE UNIQUE ID OR IF I DID NOT RECEIVE AN INVITATION LETTER IN THE MAIL?
Yes, you can respond by telephone or on-line called Non-ID Responder, and long as you can provide a valid home address.
CENSUS BUREAU REGIONAL OFFICE FOR OUR AREA:
Philadelphia Regional Office
215-717-1800 or 1-800-262-4236
TTD: 215-717-0894
email:  Philadelphia.Regional.Office@census.gov