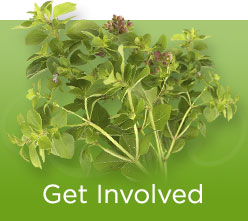 Are you interested in helping out?
We are looking for volunteers to help with:
Seed sorting and repacking
Organizing or leading workshops
Mentoring new gardeners and seed savers
Facilitating seed library orientations
Translating information into Spanish
And much more!
With that funding, the FOL is able to fund most, if not all, of the children's programming, such as Story Hour and all Summer Reading Programs.  The Friends' assistance with these items allows the Library to offer many more types of programs than it would otherwise be able to afford. For the last several years, FOL has also funded the grounds maintenance for the Library and purchased many items, such as book carts and toys for the Children's Area.
The FOL meet in the Board Room of the Library at 7:00 pm on the third Tuesday of every month, except December.  All members are welcome and urged to attend!
Find Us On Facebook
Please check out the Alleghany Highlands Master Gardeners page on Facebook for more information about the Get Growing! program.  Any questions you may have can be sent in a message to the facebook page or emailed to Christine Hodges at chodges1@vt.edu